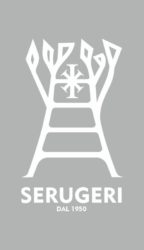 OUR CERTIFICATIONS
In order to understand the present and future needs of our customers, meet their requirements and aim to exceed their own expectations and with a view of constant improvement of the service, the Company has developed and applied a Quality Management System compliant with the standards of UNI EN ISO 9000 series, with the first certification in 2003. Subsequently we added a management systems of the Forestry products custody chains according to the PEFCTM and FSC® standards in the year 2011, to promote wood from forests managed in a sustainable and responsible way.
RESPECT FOR THE ENVIRONMENT COMES FIRST
We care about our environmental impact, and we prove it by choosing carefully our sources of supply: most of the materials we sell come from FSC ® and PEFC ᴛᴍ certified companies, and that means that our products come from companies that use wood obtained from forests managed in a correct and responsible way, according to rigorous environmental, social and economic standards.
CARB PHASE 2
Always attentive to market innovations and demand changes, Serugeri has aquired many CARB 2 certified products, to be able to respond to all customers' needs.